Rooms, Rules, and Reclamation: Games For #LibreBaskervilleJam
I made three batches of games for the jam, plus THE ART TEST. I suggest starting with the first batch and seeing what happens.
Batch 1 is the best batch. All three of the games feel very, very good, and feel complete, replayable, and meaningful.
CONTAINS: room( ), an orthogame, text ascii dungeon]

Batch 2 doesn't feel like a unified whole, but its five individual games are pretty good. I'm fondest of "Exquisite Reverse Engineering" and "Love me you obstinate motherfucker".

CONTAINS: Exquisite Reverse Engineering, handbags, Build A Boyfriend, Ablution, Love me you obstinate motherfucker

Batch 3 is really pretty weird. There are four games. Two of them, "Medusa" and "The Grid", are absolute bangers. The others are fine, but in retrospect they make the batch feel more like a unified thing that says something.

CONTAINS: Medusa, Strange Magic, The Grid, Afterword

THE ART TEST is an interactive personality quiz in which you deconstruct stuff. I broke a lot of rules to make it, but I stayed in the Outsidey headspace and it feels like a very good core of a game.

If you play any of these, tell me in the comments or on my Twitter @bigstuffedcat.
Download
Click download now to get access to the following files:
Batch #1 (three short games)
100 kB
Batch #2 (just 5 more short ones).pdf
174 kB
Batch #3 (four medium avant garde games)
58 kB
Comments
Log in with itch.io to leave a comment.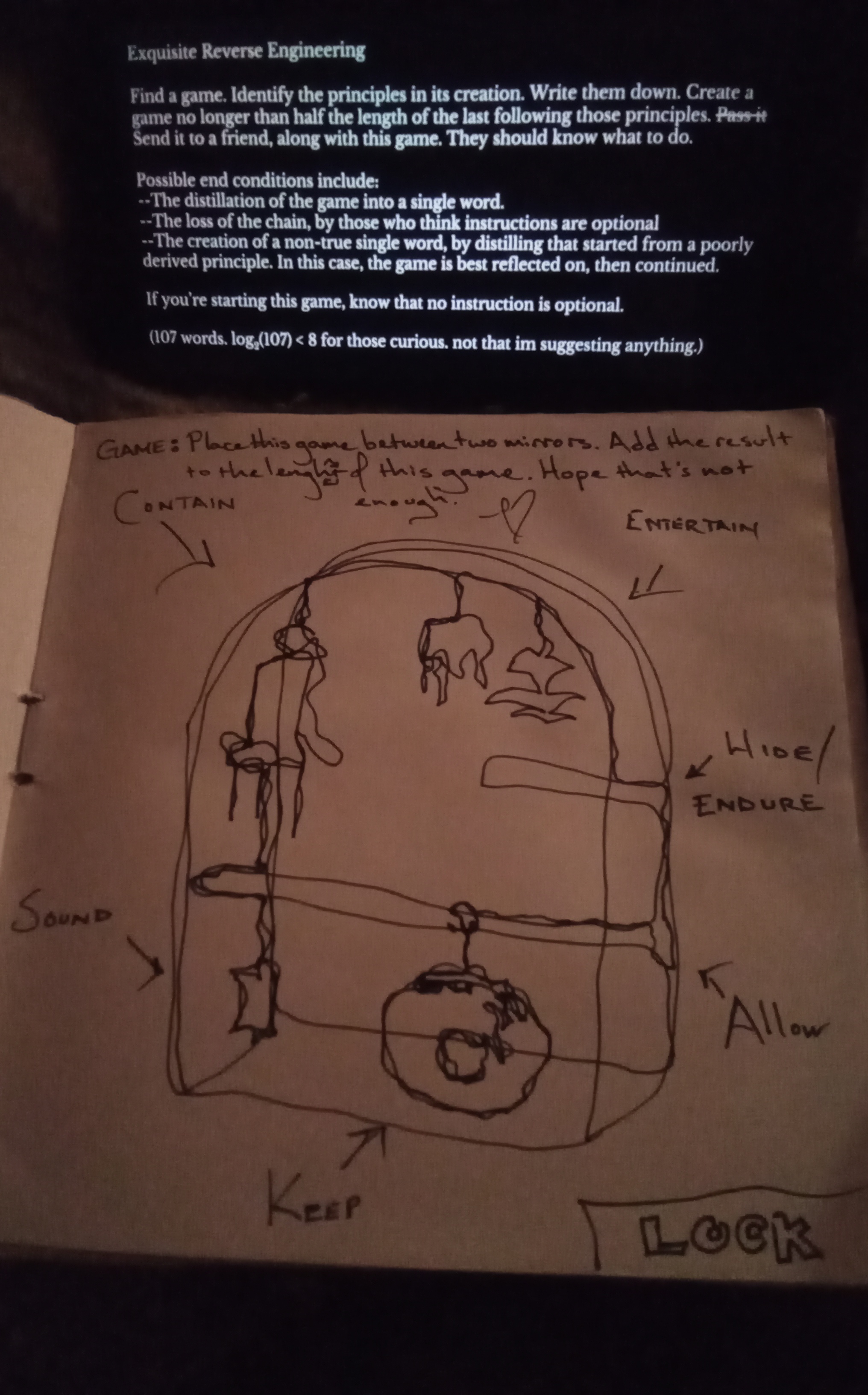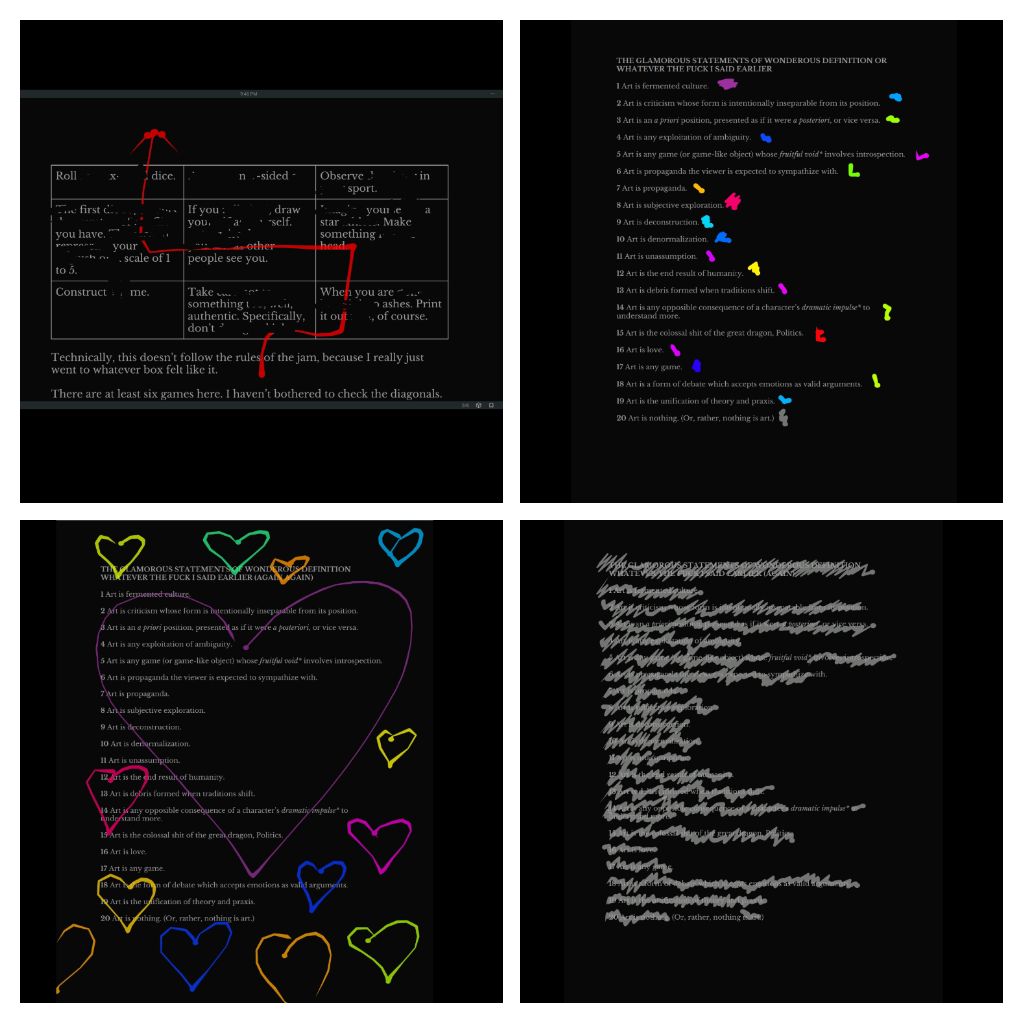 Your games always feel like home. Thank you
I am intensely in love with this
The first ?game has made me sit down and re-read a dozen times. I don't know what it 'means' or care but what it makes me think of and feel is that feeling of finding a secret within a secret, a little hidden something just for me. The 'five false words' part is stuck in my brain like I really did just eat those words, without even specifying what the words were? Like I'm so mad at you for how good this is.